Doors & Drawers

About Our Team

---
In 1978, Doors and Drawers began as a single-product business ~ manufacturing and installing replacement doors and drawer fronts. Since then, Doors and Drawers has evolved into a kitchen solutions provider by finding ways to economically enhance kitchens. Our offerings have expanded to countertops and a host of custom products including related parts such as end panels, veneers, knick-knack shelves, valances, trims, and custom cabinets that might be required in a refacing project. Aspirations of greater organization? We offer spice racks, wine racks, and pull-out shelves, to name a few. Have a dream? Share it and we'll help you make it reality!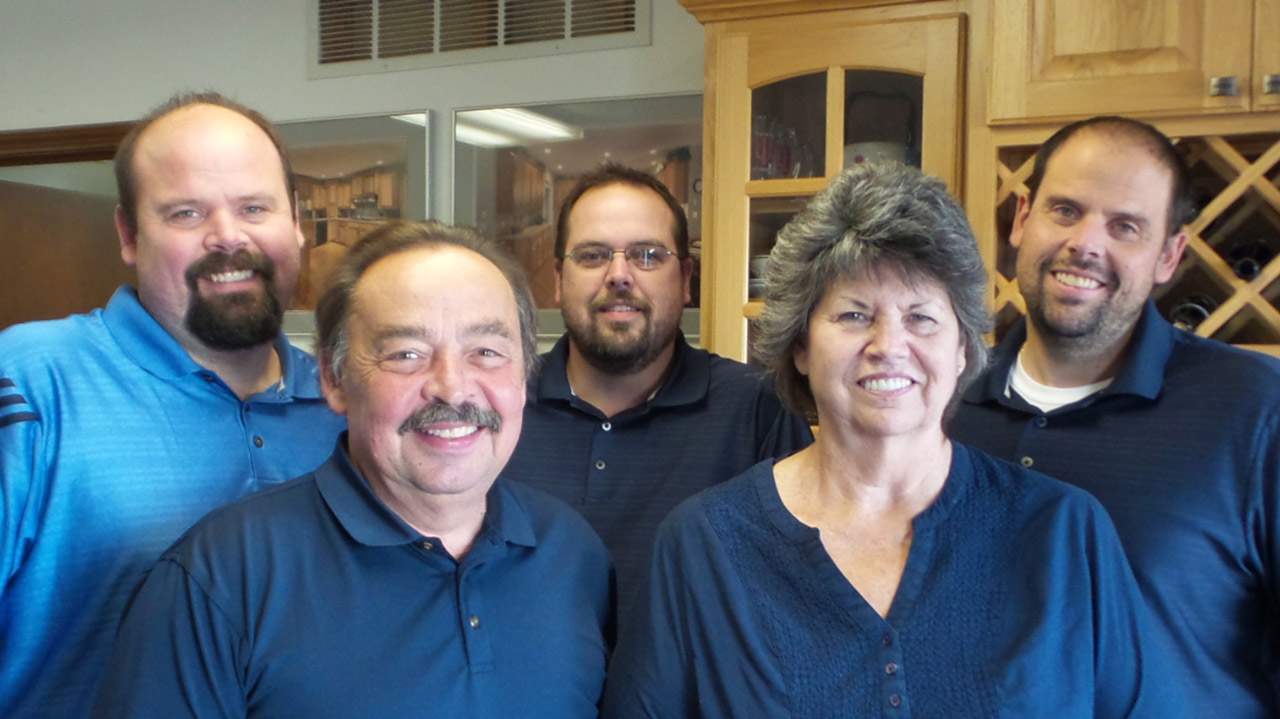 A family business, Doors and Drawers was started in 1978 by Mark and Kim Botts. Sons Brad, Chad and Ryan grew up in the business, learning every aspect by living it from the inside out.
Doors & Drawers works with cabinet-makers throughout the Midwest to provide local experts who are ready to help with your cabinet redesign and refacing project. They will guide your selection of woods, door styles, and stain and colors. They will make all the necessary measurements on-site and will receive, deliver, and install all the custom refacing components built just for your cabinets. We are always willing to share our knowledge of the refacing business with our dealer network, allowing us to help prevent new dealers from making some of the same mistakes we made when we were a young company!