Imagine The Possibilities

Your Kitchen At Its Best

---
Your dream + our knowledge = BIG SAVINGS!
Send Message
Call Now
Consultation

The Vision
You know what you've dreamed your kitchen could look like, but you're uncertain how to get it there. Not only can we dream with you, we have the experience to know what's possible, what hidden costs to avoid and to provide realistic timeline expectations.
Preparation

The Plan
Once the vision is defined, our experienced planning engineer conducts a final on-site measure. Only then will our craftsmen begin creating your new custom-built doors and drawer fronts, ensuring a perfect fit!
Installation

The Build
As your chosen contractor(s) perform their expertise ~ plumbing, electricity, flooring, wall adaptations, etc. ~ our planning engineer works behind the scenes, melding our teams' skills and timelines into a cohesive plan to deliver your dream kitchen on time and on budget.
Presentation

The Reveal
Brand new wood panels are adhered to all exposed ends and occasionally bottoms of cabinets, and your new, real wood custom doors and drawer fronts are installed. Usually in a week or less, your dream becomes reality!!
Doors & Drawers offers

Economy
You already own 50% of a new kitchen. Economically frugal. Ecologically wise. We use your existing cabinet frames, which are more often than not still strong and functional. We upcycle them with stylish solid wood custom doors and drawer fronts. You see, we've been "green" since 1978, allowing our customers to save the Earth and money!
Doors & Drawers offers

Convenience
Most kitchens are installed in less than a week. Planning to installation is done in your home. No running around for you!
Doesn't that sound absolutely heavenly?
Free, No Obligation In-Home Consultations. We offer a free, no obligation in-home consultation with one of our experienced design consultants. To help you reimagine your room, our design professionals help guide you through the process of choosing your wood species, door styles, finishes, and other options.
Doors & Drawers offers

Quality
All stained doors and drawer fronts are solid hardwoods ~ NO flake-board or plastic. While subject to the normal characteristics of wood, because we use only real wood, there's no risk of your beautiful new door and drawer fronts flaking and chipping away. They'll look beautiful for years to come!
Doors & Drawers offers

Value
Dollars spent updating your kitchen are usually recouped at the time of sale. And the bonus? You get to enjoy the fruits of your efforts while you live there! (Aren't you just the smartest?)
Doors & Drawers offers

Beauty
Nobody will know you didn't spend a fortune for on your new cabinets. Our hand-rubbed stains and protective moisture-resistant finishes produce furniture-quality beauty you'd expect to find only in high-end cabinetry.
Take a Moment to

Explore your options.

---
Create & Customize
No matter your preferred style, we offer an array of options to help make your vision a reality.
Choose from a host of door styles, wood species, stains, finishes and hardware to create the perfect palette for your dream kitchen!
---
Start My Project
---
4 Lite
Show off your favorite dinnerware or Grandma's prettiest vases. The transparent beauty of these cabinet doors allows you to add touches of color to change with the season, if you wish.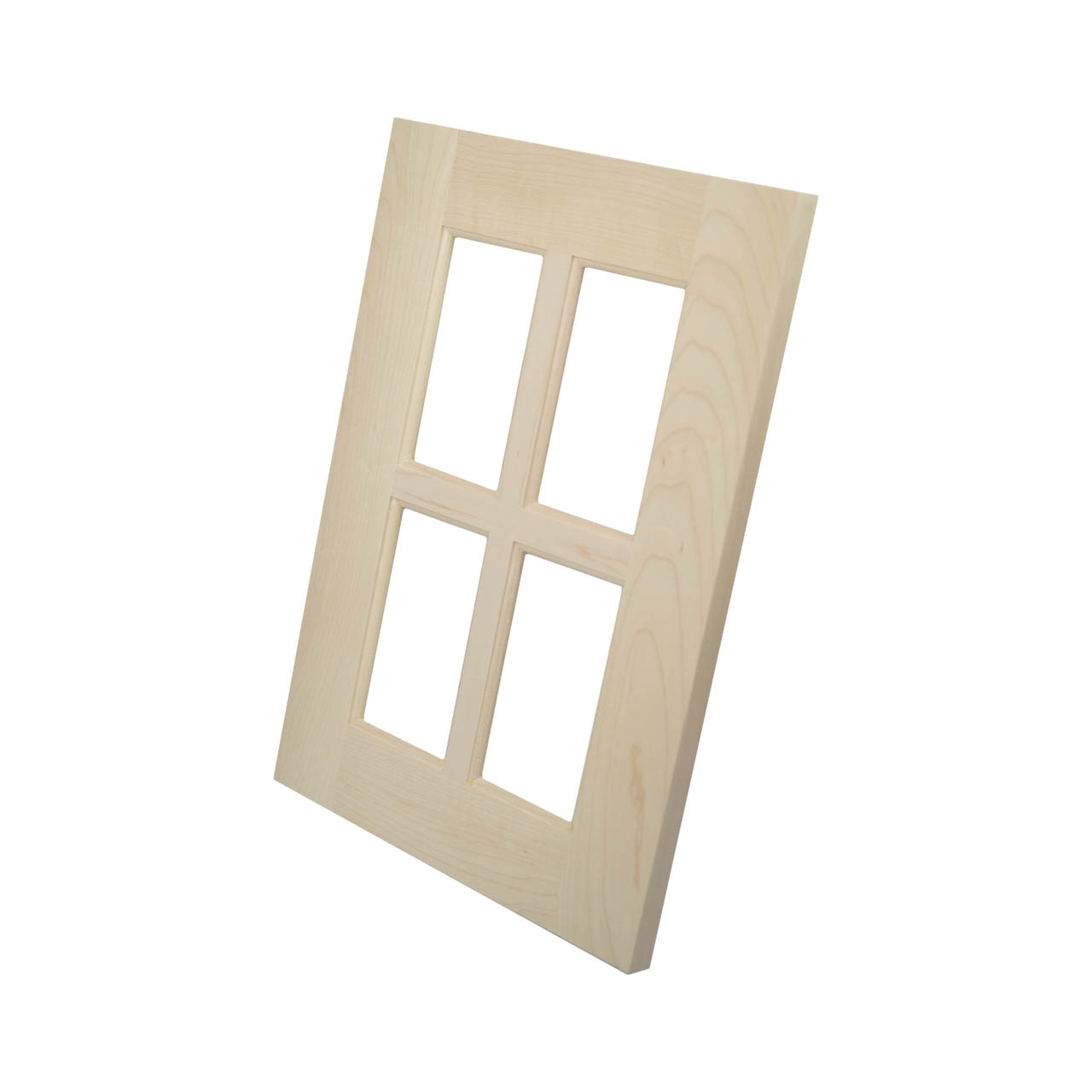 4 Lite Glass Panel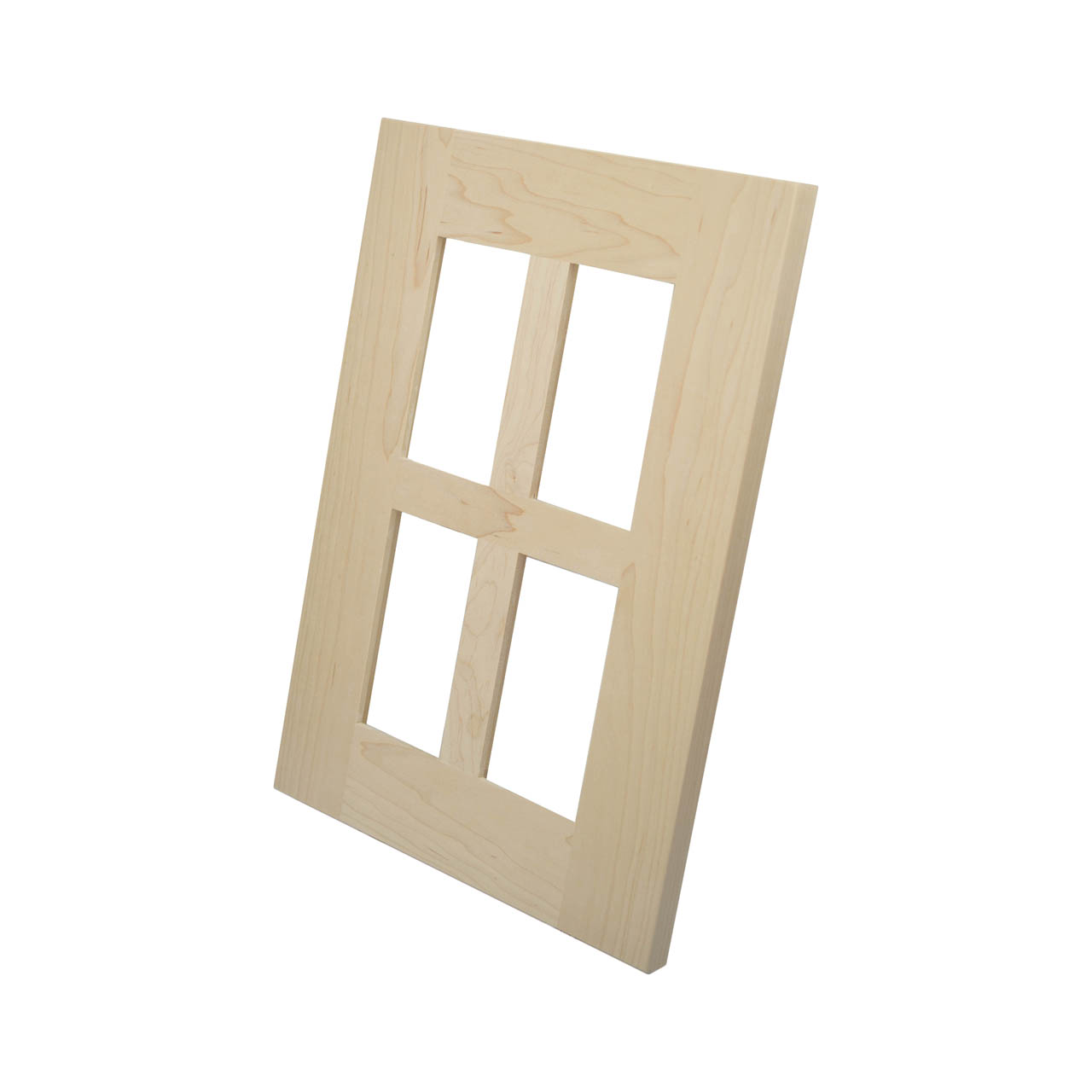 4 Lite Shaker Glass Panel
---
---
Get Answers To

Common Questions

---
Let's Get Started

Contact Us Now

---